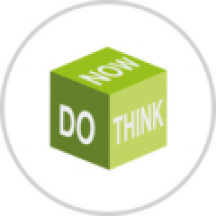 Entrepreneurship
Entrepreneurial thinking and the joy of innovating are increasingly becoming core skills for young engineers in order to face the challenge of a globalized economy and a development towards Industry 4.0. ELLI2 distinguishes these trends and enables engineers to properly act by dealing with the "Creativity and Interdisciplinarity" and "promotion of an entrepreneurial mindset" spheres of activity.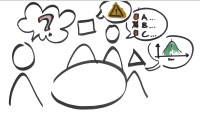 Interdisciplinary dialogue
Students from different disciplines work together in small groups. They develop solutions for realistic case studies in the context of public participation in industrial and infrastructure projects. Experienced professionals hold lectures and interdisciplinary dialogue is fostered. The course concept is carried out in cooperation with the Verein Deutscher Ingenieure (VDI). Digital elements will be added and compact formats will be developed.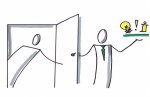 RUB Makers' Workshop
The project RUB Makers' Workshop provides students with the organisational framework of a makerspace in which technical competencies can be applied and explored in practice. The practice- and project-oriented approach facilitates the development of professional competencies. Workshops will range between a few hours and a weekend in duration and are offered for small groups of students.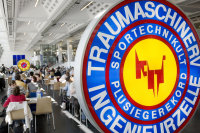 Arouse curiosity: Impulses for teaching
Unusual questions lead to innovative solutions. Therefore, impulses are offered through inspiring and unusual teaching and learning concepts, regarding both subjects and methods. The aim is thus to encourage students to networked thinking. They are inspired for innovation and a positive climate for startups is established. For this, compact teaching and learning elements are developed, which are integrated as pulses in classic courses.